Face mask is a complement of the basic face skin care. Buying face masks in cosmetic shops we can take a position to the whole collection of products of a particular producer. In just one use we are going to find out whether the concrete products appeal to us or not. Nevertheless, the market is full of face masks which cannot be used just once. These kind of cosmetics are sold in rather big packages and last for months. What should be done in that case? Unfortunately, it is like fishing in the dark but actually, we have no options provided.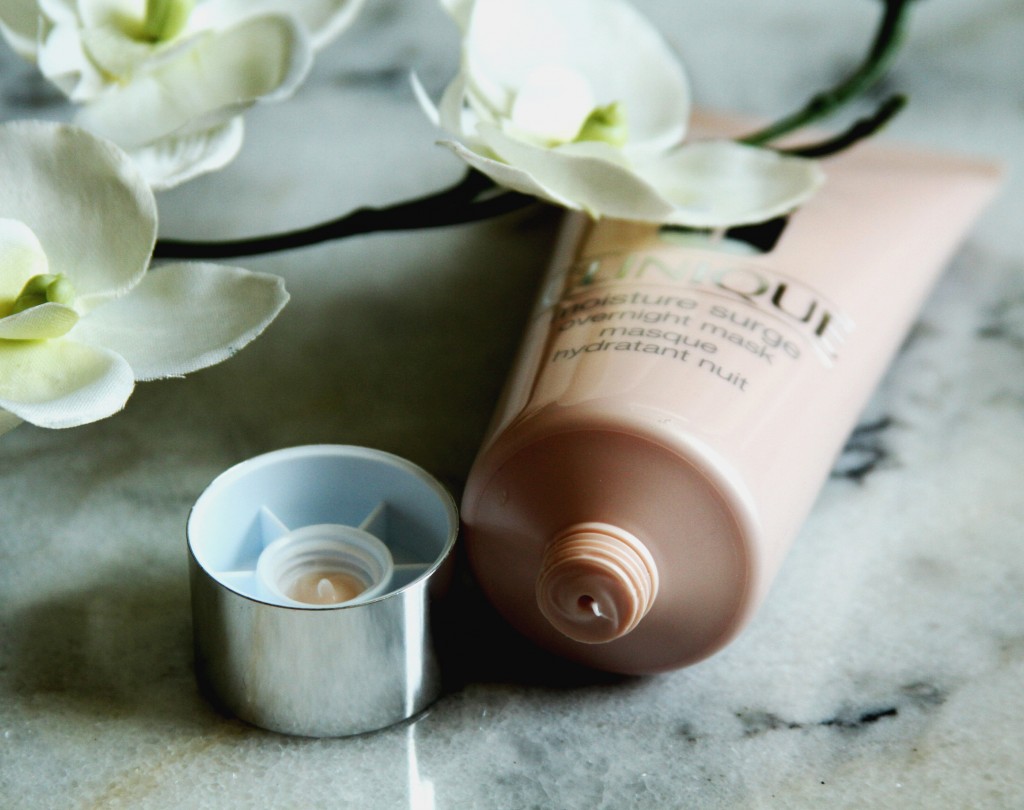 One of this kind of cosmetics is face mask from Clinique, Moisture Surge Overnight Mask. It is destined for every skin type, sex and age independently. This cosmetic should be used at bedtime because, in that way, active substances included into the composition work better and bring greater effects. Important to realize, at night face skin has got time to regenerate and take a rest. In other words, while sleeping, epidermis cells are able to be rebuilt before the next day comes. Thanks to Moisture Surge Overnight Mask from Clinique the protective lipid layer is either strengthened or completed (for example, when it has become devastated by dermatological treatment, aggressive skin purification performed with wrongly-matched cosmetics or by the invasive cosmetic procedures.) What can be also added, the face mask gives the face skin radiant look, firmness, fine lines soothing and small discolourations highlighting.
Moisture Surge Overnight Mask from Clinique is to be applied on the daily basis or accordingly to the skin needs. The skin face should be covered with a thick, even layer of the cosmetic. Note, the face mask is not to be rinsed but left for a night. In the morning, the residues of the cosmetic should be removed by a cotton pad.
Moisture Surge Overnight Mask from Clinique does not comprise of any oily substances. However, on the negative side, we can find parabens, substances of alcohol origins and PEG. Definitely, these ingredients are of irritating properties and can easily cause various allergic reactions. Markedly, these unwelcome components may lead to skin pore clogging as well.