The idea for the review came out of the blue. To be more precise, it was brought by a delivery man in a package about two weeks ago and left at my doorstep. It swept me off my feet. I'm head over heels in love with this product and I would like to share my discovery with you.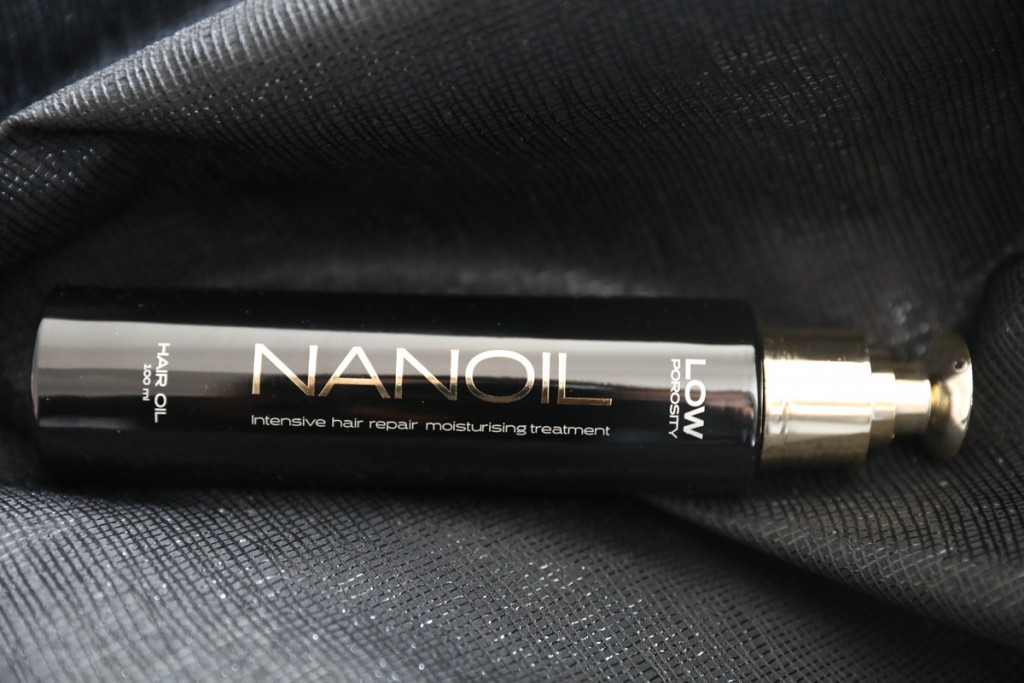 Let me introduce you to Nanoil hair oil!
I always try to consciously select the products for my reviews. Hence, I only talk about the products that caught my attention and I truly believe are worth mentioning. Most of them usually change my opinion in terms of care – not only hair but also skin care. However, since I started using Nanoil hair oil, you can forget about my previous oil reviews.
This is what I have been looking for!
This time, it is all about hair. To begin with, I will describe my type: difficult to style, troublesome, does not look they way I want it to. I cannot say that my strands are ugly – on the contrary, they are shiny and smooth. To be honest, they are too smooth. I am not able to create any nice hairdos because they slip out of every hair tie or even bobby pins. Also, such strands are resistant to curling no matter whether it is heatless or with the use of a curling wand or hot rollers. I am sure that there are some people who would like to have straight hair at all times. Nevertheless, my volumeless hairstyle has been a long-term problem for me. Additionally, there is the constant struggle with drying. Not only it takes a long time to wet my hair before shampooing, later, it also takes time to get rid of the water. Blow-drying with a round brush is simply killing my hands.
– boosts drying time up to 3 times
– protects hair from sun radiation and high temperature
– facilitates styling, tames unruly strands
– does not weigh hair down but it increases volume
Those four properties were enough to sweep me of my feet. Nanoil for low porosity hair is a cosmetic I have been looking for, for a very long time. It comprises everything I longed for. What is more, it is completely natural!
The product contains no silicones, and alcohols. Instead, we get a well-balanced composition of oils, butters which are also enriched with panthenol, vitamins A, E and UV filter.
Nanoil for low porosity hair contains:
– Siberian cedar oil
– coconut oil
– heat protecting argan oil
– castor oil
– shea butter
– maracuja oil from passion fruit
– monoi oil
– Amazonian cupuacu butter
What is really hidden behind all those nice names? I have been familiar with some of those oils before, and some are a novelty for me. Thanks to Nanoil hair oil I was able to discover their magical properties. Each oil provides different effects, but as a whole – they complement one another. Therefore, you buy a universal formula that is the remedy for every possible problem you might have to face.
What I value Nanoil for low porosity hair for?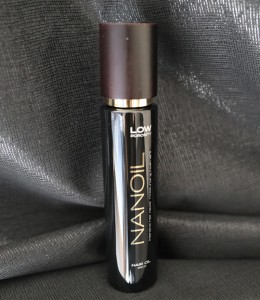 1. It can be used on the entire length of hair as well as for hair oiling.
2. It is perfect for applying to wet hair, dry hair, overnight as hot oil treatment…whatever you prefer.
3. It is the only hair care product developed in a way to match particular hair type – hair porosity.
4. It provides complex care – from the roots to the ends.
5. It contains ingredients responsible for inhibiting hair loss and boosting hair growth.
Hair oiling is definitely my favourite method of hair care. Although, until recently, I had no idea how effective it can be. It did help but Nanoil made me aware of the fact that you can expect a lot more from an oil than just to moisturise and polish. I discovered that hair oils do not have to weigh down fine hair. Now I know Nanoil is the only cosmetic I need in my hair care. I'm head over heels in love with it.
The scent of this product is delicate, nice and long-lasting.
Its consistency is semi-liquid, lightweight hence rapidly absorbed.
The price is high but Nanoil is worth every money.
The bottle made of black tempered glass with the wooden cork is solid and elegant.
How about you? What is your experience with hair oils? Have you found the best Nanoil for your hair type among these three available options?